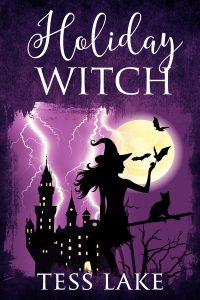 Now available at Amazon.
Harlow Torrent, part-time journalist and full-time Slip Witch wants nothing more than to take a holiday from witchy things… but when a series of thefts around Harlot Bay turn deadly, she's drawn into solving a murder mystery.
Between murderous teenagers, a secret buried in the past, Hattie Stern on the warpath, Christmas approaching and Aunt Cass suffering a very froggy problem, Harlow is doing everything she can to enjoy her holiday but those witchy problems just won't let her rest…
Book #5 of the Torrent Witches Cozy Mysteries series now available at Amazon!