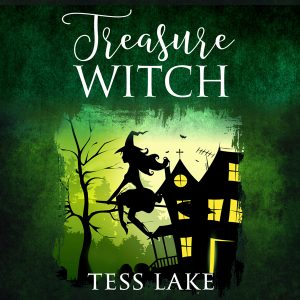 The Treasure Witch Audiobook is now available!
You can buy it at Audible or get it at Amazon or Apple iTunes.
Harlow Torrent, part-time journalist and full-time slip witch is pulled into a murder mystery when the skeletons of a man and a girl are uncovered on Truer Island.
Seeing visions of the past that are all too real and ghosts who are becoming more solid by the day, Harlow is trying to keep her online newspaper running, dealing with her meddling witch family and working out what to do about the very handsome Jack Bishop being back in town.
But Harlow might be out of her depth when the murderer sets his sights on her!